About 470,000 foreigners have work permits for Canada in 2019, compared to 340,000 in 2017 and 390,000 in 2018.
LMIA is required for the Temporary Foreign Worker Program
A Labour Market Impact Assessment (LMIA) is for employers to certify to the Government of Canada that hiring foreign workers will not adversely affect Canada's existing workforce. The Federal Department of Employment and Social Development (ESDC) aims to ensure that the hiring of foreign workers does not crowd out existing Canadian workers or put downward pressure on wages.
Free trade agreements such as the former North American Free Trade Agreement, which is now known as the Canada-United States-Mexico Agreement, or CUSMA, have resulted in a variety of LMIA-exempt work permits. Foreign workers can apply for a work permit through these free trade agreements without their employer needing an LMIA. Working holidays, post-graduate work permits, and open spousal work permits are among the options available to foreign workers who do not yet have a job offer in addition to these employer-sponsored work permits. The International Mobility Program (IMP) covers workers who do not require an LMIA.
LMIA applications should show the following:
Efforts made to recruit available Canadian citizens/permanent residents

Wages offered for the position are consistent with the prevailing wage rate paid to Canadians/permanent residents in the same occupation in the region

Working conditions for the occupation meets the current provincial labour market standards

Any potential benefits that hiring a foreign worker might bring to the Canadian labour market, such as the creation of new jobs or the transfer of skills and knowledge

Transition plans will be required for high-wage positions whereby employers must demonstrate increased efforts to hire Canadians in the long-term.

​
The LMIA process is different depending on  Skill level for  "high-wage" or "low-wage" workers.  ​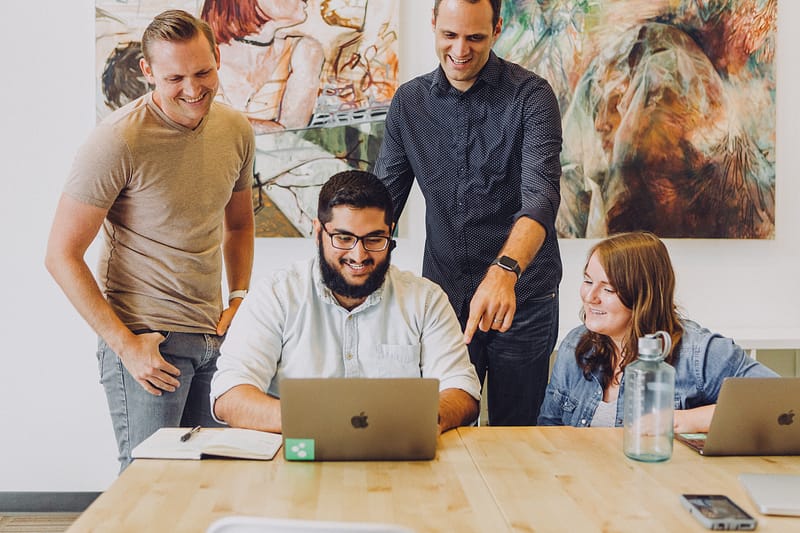 Most Canadian work permits require an LMIA, or Labor Market Impact Assessment. Some employers skip the LMIA document retrieval process as it can be time consuming. Luckily, there are some work permits in Canada that are not covered by her LMIA.
Employers are often required to apply for an LMIA before hiring foreign workers in Canada. A positive LMIA (also known as a Letter of Confirmation) indicated that the employer had unsuccessfully tried to recruit a Canadian citizen or permanent resident for the position and had to hire a foreign national. Most Canadian work permits require foreign applicants to provide a copy of a positive LMIA along with their LMIA number.
Three types of work permits:
The majority of work permits in Canada are closed work permits, which necessitate a favourable LMIA. For a specific job and for a certain employer that is listed on the LMIA, a closed work permit is given to a foreign worker.

On the other hand, foreign workers with open work permits are permitted to work in any capacity, for any business, anywhere in Canada. Open work permits do not need an LMIA because they are not tied to a specific industry or business. Additionally, a job offer is not required in order to apply for an open work permit.

In a way, closed LMIA-exempt work licences fall in the centre. They do not demand an employment visa, but they let foreign workers to work for a certain firm in a specified position
A closed LMIA exempt work permit entitles a foreigner to work in a specific position with a specific employer, but does not require a positive LMIA. Whether a closed work permit is LMIA exempt usually depends on the type of work. 
This exemption is available if the employer can demonstrate that it brings significant social, cultural or economic benefits to Canada.
For example:
Reciprocal employment
Entrepreneurs & self-employed
Intra-company transferees
French-speaking skilled workers
International trade agreements
International youth exchange programs
Minister-designated exemptions
An Open Work Permit allows foreigners to do any job in Canada without restrictions and without an LMIA.
Foreign spouses/domestic partners of temporary foreign workers, international students, and spouses/domestic partners sponsored by domestic spouse/domestic partner sponsorship are eligible to apply for an Open Work Permit.
International students may also apply for an open work permit under the Graduate Work Permit Program.
International Experience Canada (IEC) candidates in the Working Holiday category are also eligible for an Open Work Permit.
Bridging Open Work Permit Canada
The bridging open work permit (BOWP) is a way to keep a worker in Canada working while his or her application for permanent residence is being processed.  
In-Canada applicants who have made an application to immigrate to Canada under either the Federal Skilled Worker (FSW) Class, the Federal Skilled Trades (FST) Class, the Canadian Experience Class (CEC) or one of the Provincial Nominee Programs (PNP) may be considered for a bridging open work permit if their current work permit is due to expire (within four months). A foreign worker legally working in Canada who has made, or will soon make, an application for permanent residence under one of these immigration programs may then continue to work until a decision is made on his or her application for permanent residence.
In general, foreign nationals must have a valid work permit (work permit or work permit waiver) to work in Canada.
Types of work authorization:
Work Permit (Closed)- Employer specific based upon approved LMIA supported job offer
[Canada Global Talent Search – Category A, Category-B needs a Labour market benefit plan from the employer (Re: Global Talent Stream Occupation List ]
 [LMIA: Labour Market Impact Assessment, is an approval of the Canadian government to hire a foreign worker] 
Work Permit (open: work for any employer) [ LMIA Exempted]
Airline personnel (operational, technical and ground personnel) -Exemption Code T11
Intra-company transferee: T24, T44, T51, C12*
Emergency repair or repair personnel for out-of-warranty equipment C13
Television and film production workers C14
Caregiver (with PR application) C90
Entrepreneurs: Self-employed or potential provincial nominee as an entrepreneur C11
Intra Company transferee (GATS) C12*
Permanent resident facilitation work permit categories A75 
(Bridging Open Work Permits)
International Experience Canada Program C21
Performing arts C23
Post Grad Work Permit C43
Spouse of workers C41
Spouse of students C42
Religious work C50
Spouse in Canada class: A70
 iii. International Experience Class [IEC]
      [Canada Holiday Working Visa]
** ​Work without a permit
​The occupations are:
​Athletes and team members
Aviation accident or incident inspector
Business visitor
Civil aviation inspector
Clergy
Convention organizers
Crew
Emergency service providers
Examiners and evaluators
Expert witnesses or investigators
Foreign government officers
Foreign representatives and Family members of foreign representatives
Health care students
Implied status
Judges, referees and similar officials
Military personnel
News reporters, media crews
On-campus employment and some Off-campus work
Performing artists
Public speakers.
Vcic services are very good Thanks to Rajiv Sir
Rajiv Sir helped me get my student visa after I got refused once. He also helped me after I moved to Canada!
Very good immigration consultan
I had a wonderful experience... Although the process was long and sometimes confusing but Rajeev uncle and his team were always there to help me through... He is easily approachable and very understanding... he knows the process inside out... I'd like to thank him and his team for the seamless process...
bt20103124 Gaganjot Singh
Mr Rajeev sharma is very polite qnd intelligent person and he is perfectionist in immigration advices.
I really admire Mr.rajiv sharma for guiding me properly for my work visa VCIC thanks
Smooth, hassle free migration experience. Thanks from my family
Smooth , hassle free migration experience. Thanks from my family
VCIC is one of the best consultant. My sister applied for his student visa in Canada through VCIC. Rajiv Sir help us to find an appropriate course for her. Highly recommend VCIC for any kind of assistance.
Iam Saba from Karachi Pakistan , iam highly thankful to Mr Rajiv Sharma sir on behalf of my Aunt for helping her gain the compassionate visa Canada . He was very helpful and cooperative and the process went out smooth. I highly recommend VCIC for all kinds of visa processings . Always appreciated Thankyou 🙏🏻