Federal Skilled Worker Class Program
The Federal Skilled Worker Class Program: A Path to Permanent Residency in Canada
Canada is a popular destination for skilled workers looking to start a new life and build a better future. With its strong economy, high standard of living, and multicultural society, it is no wonder that people from all over the world are attracted to this beautiful country. If you are a skilled worker looking to immigrate to Canada, the Federal Skilled Worker Class program may be the perfect option for you.
The Federal Skilled Worker Class program is a federal immigration program designed to help skilled workers immigrate to Canada. It is one of the programs eligible for Express Entry, which is the fastest and most efficient way for skilled workers to immigrate to Canada. Through this program, you can apply for permanent residency in Canada and enjoy the many benefits that come with living and working in this beautiful country.
Whether you are looking to start a new career, build a better future for your family, or simply enjoy a higher quality of life, the Federal Skilled Worker Class program can help you achieve your goals. So why wait? Start your journey to a new life in Canada today!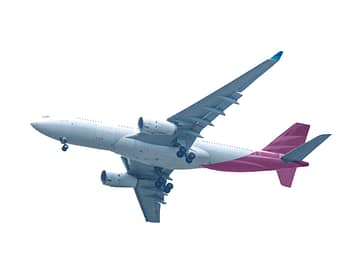 To apply for the Federal Skilled Workers (FSW) Class you need to meet minimum requirements for:
Education
Work Experience
Language (your english test)
If you studied in Canada, you need a degree, certificate or diploma from a Canadian high school or post secondary institution.
If you have foreign education, you need to have a degree, diploma or certificate from a recognized institution and an education credential assessment (ECA) from an

organization recognized

by the IRCC.
minimum 1 year of continuous work or 1560 total hours of work. You could either complete the aforementioned number of hours from 1 or more full time jobs or the same number of hours in part time jobs.
It has to be paid work, volunteer work doesn't count
has to be the same type of job you mentioned in your immigration profile
 should be within the last 10 years
in the NOC ( National Occupation Classification) type O, A or B
The applicant must take the

approved language tests

in English or French which test reading, writing, listening and speaking (you can add extra points to your profile if you give your French test as well)
The applicant must obtain the required minimum score of Canadian Language Benchmark (CLB) 7 in all 4 above mentioned aspects
The english test cannot be more than 2 years old.
If you meet all the above mentioned minimum requirements for this program class, your application will be assessed on the following factors:
your level of education
your age
your work experience
whether you have a valid job offer from a Canadian employer
your English/French skills
your adaptability
The 100-point grid used to determine eligibility for the Federal Skilled Worker Program includes these elements. For how well you do in each of the six factors, you get points.
You need to prove that you have enough funds for you and your family to settle in Canada
Do you have a valid job offer in Canada ?
Are you allowed to work in Canada legally ?
Get your documents ready and submit your profile!
Need help with your application?